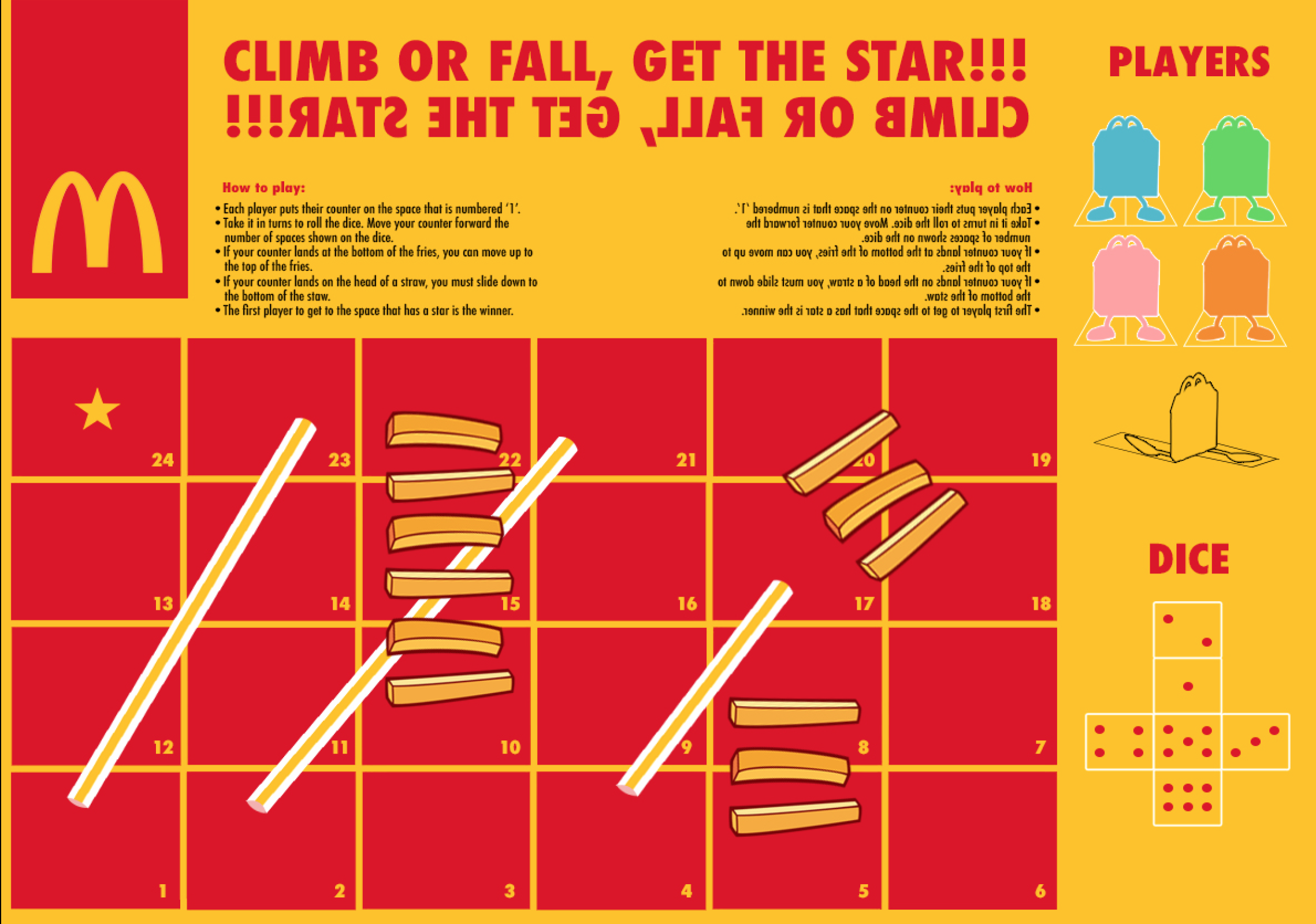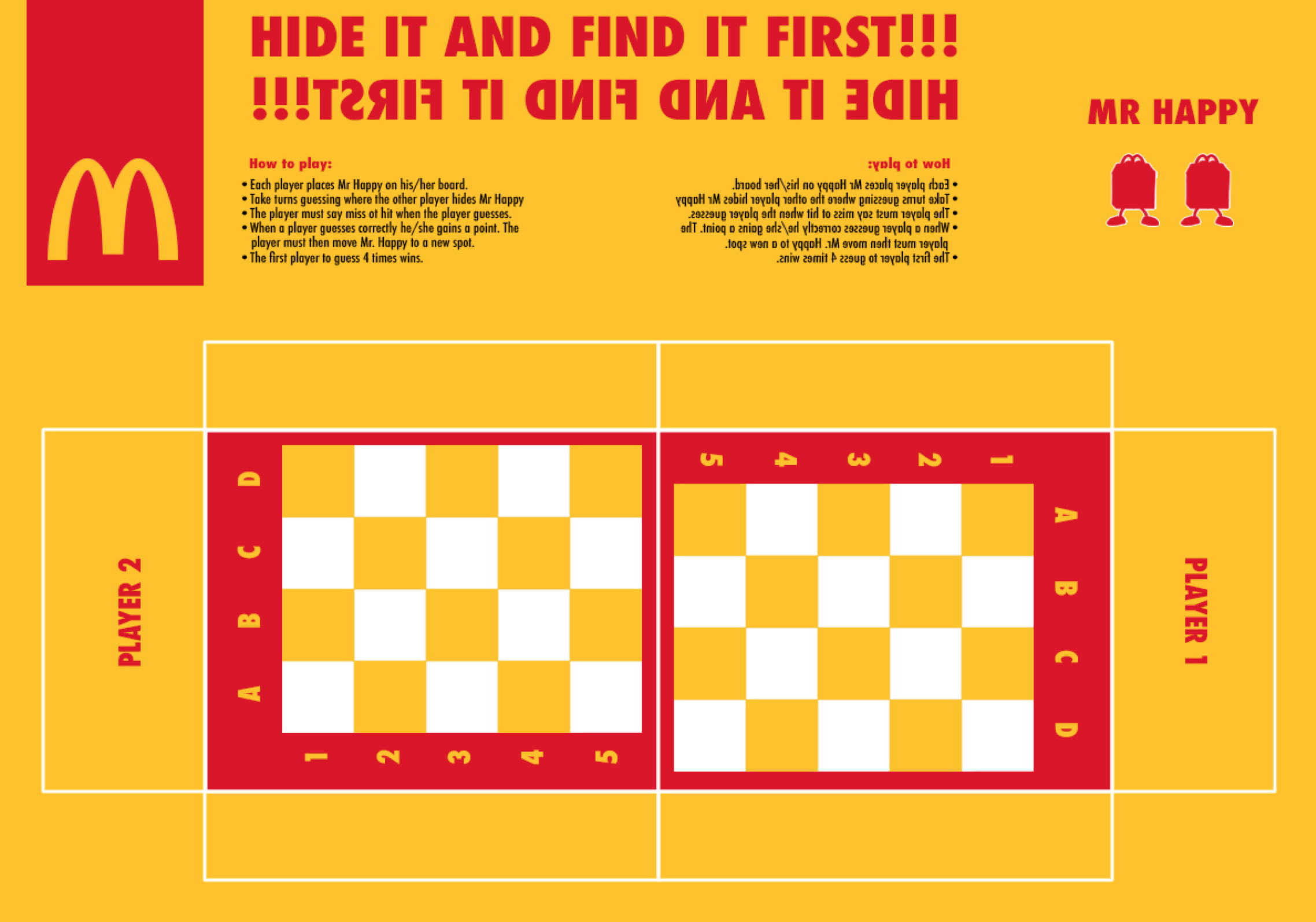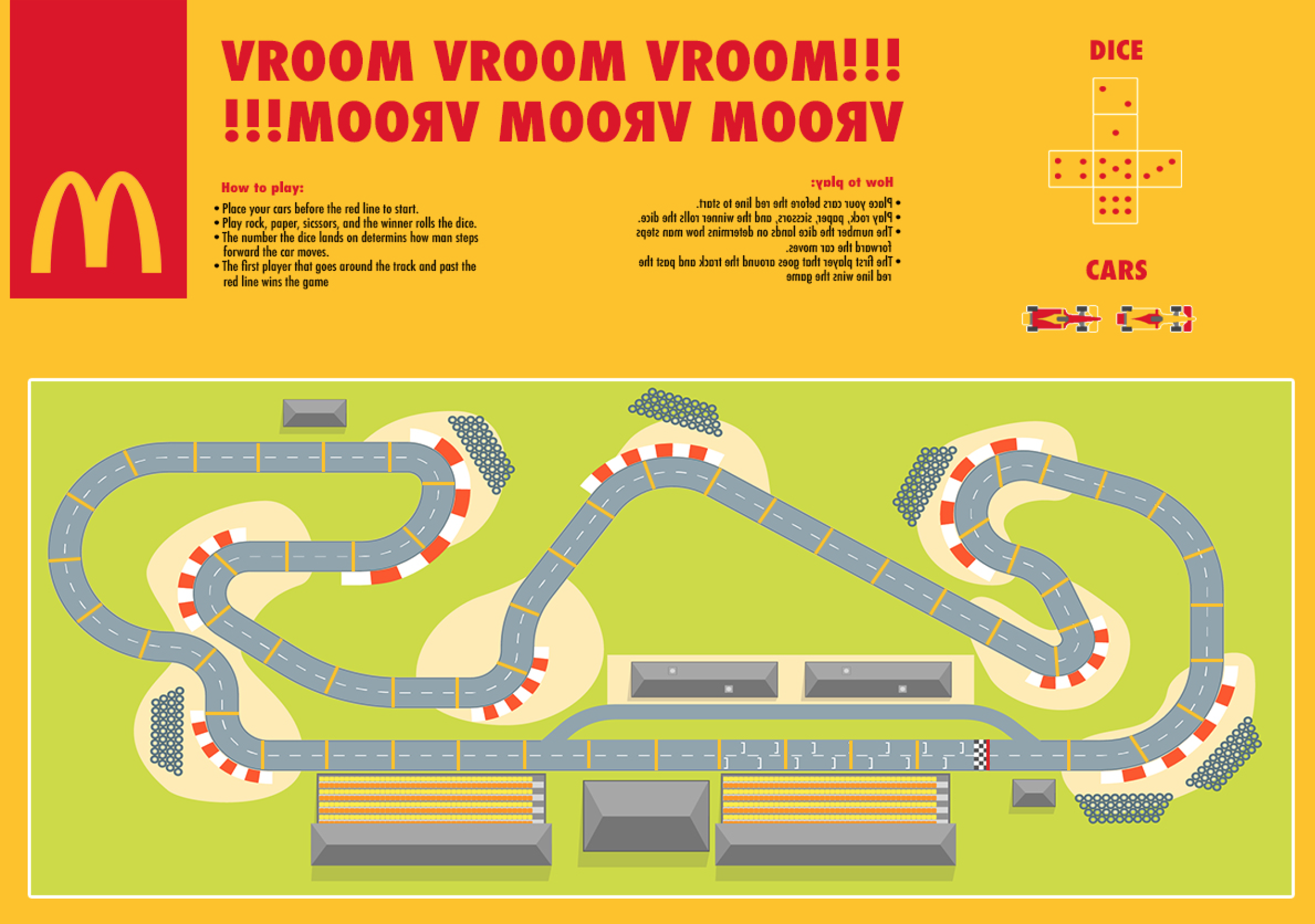 MCDONALD'S HAPPY MEAL TOYS
During my internship in Leo Burnett, the McDonald's client requested three happy meal games for sibilings, friends, or family with children aged 3-8 years in the gulf region. They did not want any use of external resources such as pens, paper, dice, etc.

The parameters set were limiting to the use of an A4 cardboard with perferations. They required a social game that could be played with two of more people. The invertred words are the Arabic version that will be replaced by an Arabic copywriter.

The three games shown were the games that got approved and currently in use for the next 5 years.